LET'S ORDER YOUR SHOPKEEP GIFT CARDS
Step 1 of 4

Let's pick your card's background.
Step 2 of 4

Now, let's give your card some personality.
Step 3 of 4

You're almost done! Need some accessories?

FOLD UP GIFT CARD ENVELOPE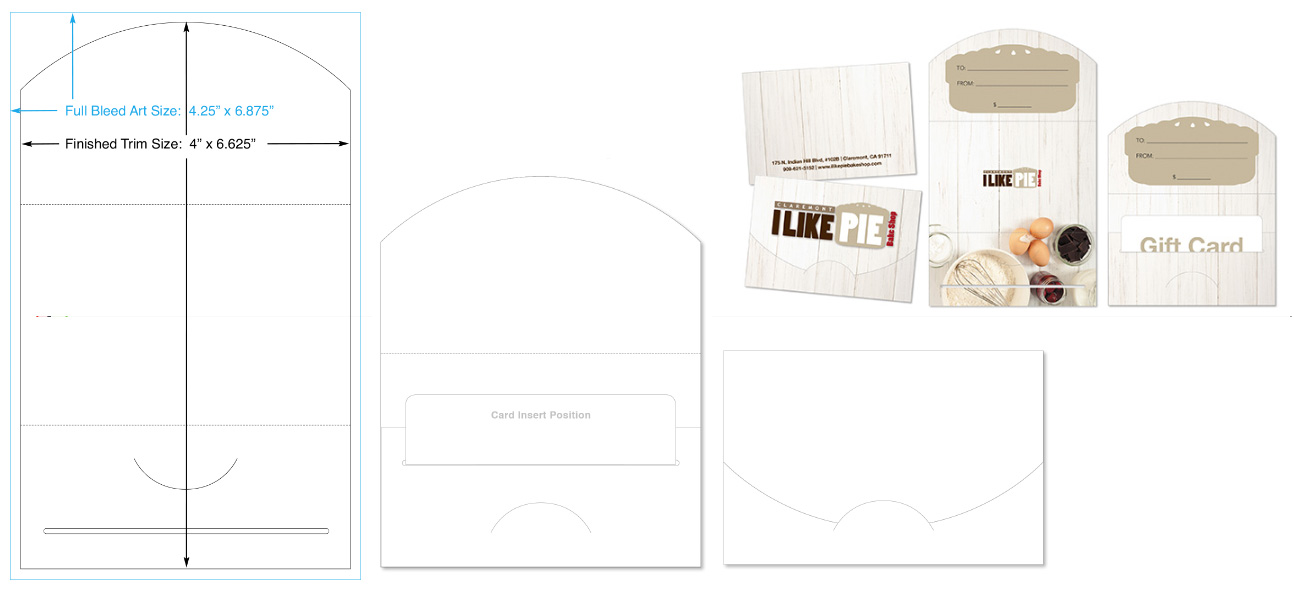 WHITE
NATURAL
KRAFT

SILVER
RED
Step 4 of 4

Here's your proof. Let's wrap up your order.
Step 1 of 3

Nice! Let's set up your custom card order.
Company Name
Street Address • City, ST ZIP
Phone Number
Website
Step 2 of 3

You're almost done! Need some accessories?

FOLD UP GIFT CARD ENVELOPE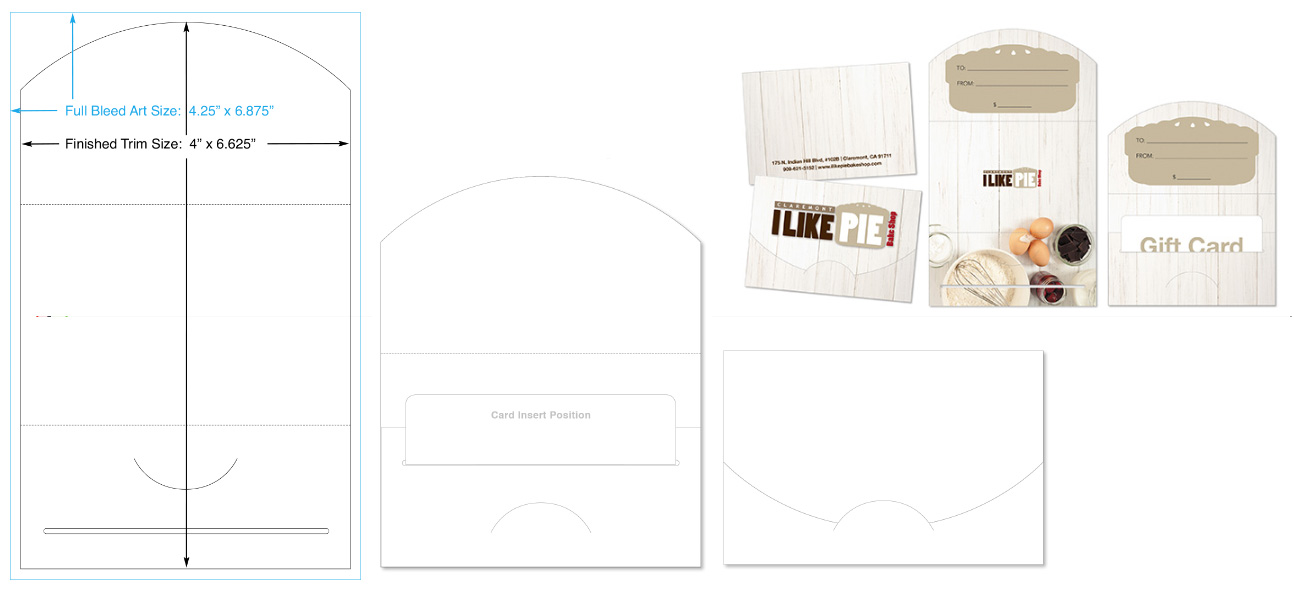 WHITE
NATURAL
KRAFT

SILVER
RED
Step 3 of 3

Now, tell us a little about yourself.

Or in the meantime, check out some of our other products.

Let's pick your card's background.
Privacy Statement
11/1/14: eCard Systems has created this privacy statement in order to demonstrate our firm commitment to the privacy concerns of users of our site and to disclose our information gathering and dissemination practices. Except for the purposes set forth herein, eCard Systems will never sell or transfer your personal information to any unaffiliated person for any reason.
Personal and Non-Personal Information
When using our web site, you may be asked to provide certain personal information such as your name, phone number, email address, billing address and shipping address, for the purposes of completing a purchase, sending or redeeming a gift certificate, entering a contest, responding to a survey, etc. In general, eCard Systems will only use this information to comply with the purpose for which such information was requested. eCard Systems may, from time to time, use this information to send you information about new and exciting products and services eCard Systems offers. eCard Systems will not share with or rent, sell or lease your personal information to any unaffiliated person or entity without your express consent. At any time you may revoke this consent by contacting us at the address provided below.
We may also request and collect non-personally identifiable information about you, such as gender, age, hobbies, or buying preferences. We may use this data to improve our site and to send you information that may be of interest to you. We may use this data to enhance your experience at our site, showing you content and promotional messages that we think you might be interested in, based on your preferences. We may also share this information with others, such as advertisers interested in advertising on the eCardSystems.com web site, in aggregate, anonymous form, which means that the information will not contain any personally identifiable information about you or any other person.
Cookies
"Cookies" are pieces of information that are placed on an individual's computer hard drive to enable the individual to more easily communicate and interact with Web sites. eCardSystems.com may use cookies to customize your experience on the eCardSystems web site. We may use cookies to deliver content specific to your interests, save your password (if you have registered with us) so you don't have to re-enter it each time you visit our site, and for other purposes. You may, however, disallow receiving cookies at any time through your web browser. eCard Systems will never use cookies to retrieve information from a computer that is unrelated to the eCardSystems.com web site or your interaction with the eCardSystems.com Web site.
Internet Protocol (IP) Address
We may use your IP address to help diagnose problems with our server, and to administer our Web site. Your IP address is used to help identify you for the duration of a session and to gather broad demographic information.
Clickstream
As you browse the Internet, a trail of electronic information is left at each Web site you visit. This information, which is sometimes called "clickstream" data, can be collected and stored by a Web site's server. Clickstream data can tell us the type of computer and browsing software you use, the address of the Web site from which you linked to the eCard Systems web site, and in some instances, your e-mail address. We may use clickstream data to determine how much time visitors spend on each page of our site and how they navigate throughout our site. We will only use this information to improve the eCard Systems web site. Any collection or use of clickstream data will be anonymous and aggregate, will not contain any personal information and will not be used for marketing or provided to any third party for any purpose. eCard Systems does not track its customers over time and across third party websites to provide targeted advertising and therefore does not respond to Do Not Track (DNT) signals.
Consent to Processing
By providing any personal information to this site, users, including without limitation users in the European Union, fully understand and unambiguously consent to the collection and processing of such information in the United States.
Other Sites
Our site contains links to other sites. Other sites may also reference or link to our site. eCard Systems is not responsible for the privacy practices or the content of such other sites.

Supplemental Information
We may supplement the information that you provide to us with information that is received from third parties.
Choice Opt-Out
If we ever send you information by e-mail concerning new products or services, we will provide you with an e-mail address by which you may request no future notices. If you have already consented to receive such notices or have your information shared with unaffiliated parties, and want to rescind this consent, send an e-mail to [email protected]. Please include your full name, email address and phone number in case we need to contact you.
Disclosure of Information
eCard Systems, LLC will not sell or rent your personally identifiable information to anyone. We do not provide individual information to our advertisers. We will occassionally provide general demographic information of our site to perspective advertisers, but nothing that specifically references individual members or consumers.
We will only disclose your personal information when:
We have your consent to share the information;

We respond to subpoenas, court orders or legal process;

We explicitly specify that we will be sharing your information, such in the case of joint promotion, sweepstakes, or giveaways.
Correct / Update
You may review for accuracy and update any personal information we have about you. To do so, send a request to our Customer Service Team.
Your Acceptance of this Policy
By using this site, or purchasing products or services from eCard Systems, you signify your assent to our Privacy Policy. We reserve the right, at our discretion, to change, modify, add, or remove portions from this policy at any time. Your continued use of our site following the posting of changes to these terms means you accept these changes.

Let's pick your card's background.
Terms Of Service
• eCard Systems makes every effort to catch artwork errors prior to production but cannot be responsible for proofs approved for production that contain errors. The design will be printed as it appears in the proof provided. It is the sole responsibility of the customer to ensure that all materials submitted for printing are correct.

• Printing errors attributed to the customer are not subject to free reprint. Depending on size of order, customer may correct the problem and reprint the order at up to 50% of the cost of the original order. Reprint cost will be quoted on a case by case basis. Material errors caused by eCard Systems will be reprinted and shipped free of charge.

• eCard Systems accepts no liability for materials submitted by customer that are subject to copyright or trademark protections or that are otherwise in violation of the law. eCard Systems will not be held accountable for possession of such materials or illegal use of materials in connection with www.ecardsystems.com. Violation of these terms of service will indemnify eCard Systems against any legal action.

• eCard Systems guarantees your finished product will not be defective in accordance with industry standards. If a product is found to be defective, then you may contact eCard Systems for a reprint or a refund. eCard Systems must be contacted via e-mail at [email protected] or by phone at 866-776-7409 within 15 days of receiving your order. If the product is deemed defective, one of the following resolutions will be offered: 1) eCard Systems will reprint with the same production and delivery terms extending from the time of resolution. 2) eCard Systems will authorize an RMA (Return Merchandise Authorization) for you. A representative will contact you within one business day of your initial query to help with your return. The package must be received by eCard Systems within 30 days of return authorization. Refunds will be processed only after the product has been returned to eCard Systems, after which the refund transaction will take place within five business days.

• In most cases, eCard Systems provides 15 business day plastic card production (from date of proof approval) not including shipping time. Refused or undeliverable orders are not a valid reason for reprint or refund and reshipment of the order will be at the customer's expense.

• eCard Systems does not guarantee delivery times for basic ground shipping. Depending on the shipping destination, ground delivery ranges from 2 to 6 days. Buyer assumes full risk of possible delivery delays.

• As it is outside of our direct control, eCard Systems makes no guarantee about time in transit of any shipping methods. In the event an order is lost or misplaced while in transit, a notification of no receipt must be sent via e-mail to [email protected] and include complete contact information for reply. eCard Systems is allowed 5 business days from the time of notification to respond with one of the resolutions below. 1) eCard Systems will reprint with the same production and delivery terms extending from the time of resolution. This occurs when lost packages cannot be found. 2) eCard Systems will redirect the lost order with the same delivery terms extending from the time of resolution. Packages located by shipper will be rerouted to the customer promptly upon discovery. Shipper requires a 10 business day window for refund of shipping costs.

• Packages shipped outside of the United States may be charged a duty based on the receiving country's import tax. eCard Systems is not responsible for the payment of this fee.

• eCard Systems assumes no liability whatsoever to customers for any lost business or other damages, real or constructive, whether arising from production errors or shipment and delivery delays. eCard Systems liability shall not in any case exceed the replacement cost of products deemed defective.

• eCard Systems produces premium-quality, heat-laminated plastic cards that can be overprinted with a variety of thermal card printers. However, eCard Systems cannot be held responsible for any inability to print on the product after purchase. Please request card samples in advance and run several test prints to verify that your printer will work before placing an order. Samples can be ordered online for free. Problems printing on products using after-market printers is not a valid reason for refund or reprint.

• eCard Systems does not refund, cancel or credit if the service failure is caused, in whole or in part, by: Acts of God, weather conditions, environmental or dangerous goods incidents, perils of the air, public enemies, public authorities acting with actual or apparent authority, acts or omissions of customs officials, authority of law, quarantine, riots, strikes, work stoppages or slowdowns, or other labor disputes or disturbances, civil commotions or hazards incident to a state of war, local or national disruptions in ground or air transportation networks or systems due to events beyond our control, disruption or failure of communication and information systems, disruption or failure of utilities, or other circumstances beyond our control.

• Full payment via credit card is required at time of proof approval. Orders that have been approved and sent to production cannot be canceled. eCard Systems will never provide your credit card or other payment details to any third party, including our corporate partners.

• eCard Systems reserves the right to contact you via phone, e-mail, or post mail regarding current and/or future orders placed with eCard Systems. Any customer may opt out of receiving future contact from eCard Systems at any time, by unsubscribing from our email correspondence.

• Color fidelity warranted by eCard Systems is consistent with industry standards. The heat lamination process of card production can cause minor color shifts to occur. eCard Systems offers no guarantee of "match-print" or "match-product" color fidelity. eCard Systems cannot prevent slight color drift throughout an order. eCard Systems cannot calibrate the customers computer monitor and therefore does not guarantee that the color printed will match the preview as it appears on the customers monitor.

• Artwork layouts and designs created by eCard Systems are subject to a minimum release fee of $295 for other use. Customer authorizes eCard Systems to use samples of any card or other product it designs or produces in the course of presenting its work to potential clients.

• All card printing is 30-mil, credit card quality production unless otherwise specified in the order details. CMYK Process color is applied at 175-line to 250-line screen.

• eCard Systems ships its products from plants in multiple geographic locations based on production requirements and order size. Please be advised that your merchandise may be shipped from any of these locations. If a product needs to reach you by a specific date, please select a shipping method other than ground; otherwise your product may be delayed.

• You agree that you shall indemnify and defend eCard Systems, all parties from whom eCard Systems has licensed portions of content, and their directors, officers, and employees, against all claims, liability, damages, costs and expenses, including reasonable legal fees and expenses arising out of or related to 1) your breach of these Terms of Service or 2) any suit, claim, or demand arising from or relating to any text, photograph, image, graphic, or other material you incorporated into products that was not part of the standard site content.