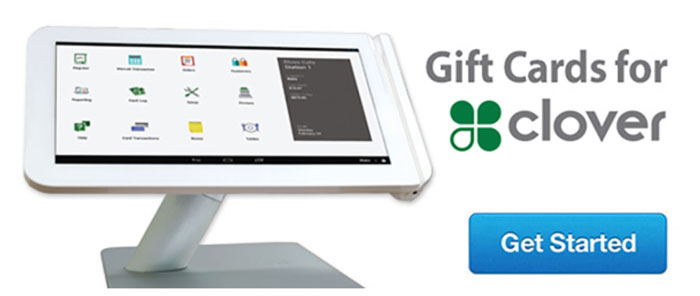 The integrated Gift Card app for your Clover POS.
Seamless functionality within your Clover POS system along with eCard's exceptional-quality gift cards and packaging products give you everything you need to achieve your gift card potential.
Here are some of the capabilities you'll have at your fingertips.
Quickly sell a gift card in Clover Register.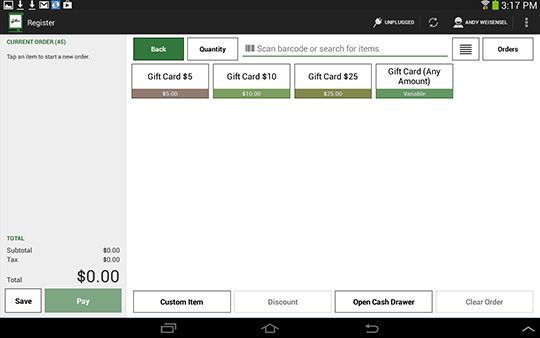 Ring Up the Sale: With the eCard app, you'll sell a gift card within Clover just like any other product — by itself or along with other products and services.
Card Value: Select a preset value, or enter any other amount your customer chooses.
Automatic setup for gift card payments.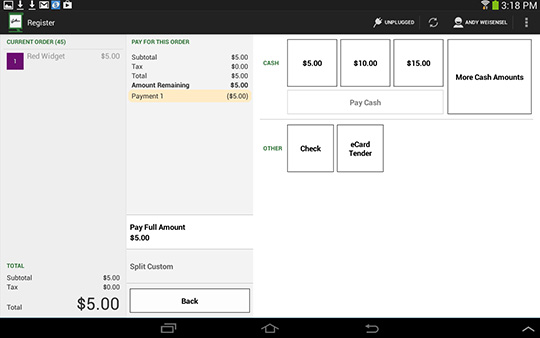 The eCard app automatically sets up gift cards as a payment option in Clover Register called "eCard Tender."
Apply gift card value to a customer purchase.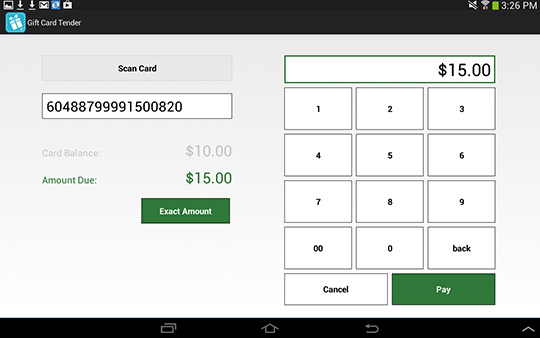 Scan the card and the available balance is conveniently displayed along with the amount due from the customer's purchase.
It's your choice to redeem the entire card balance and give change, or leave the unspent balance on the card.
If the gift card value is not enough for the purchase amount, the balance due may then be paid by cash, credit card or other payment type.
Quick access to primary gift card transactions.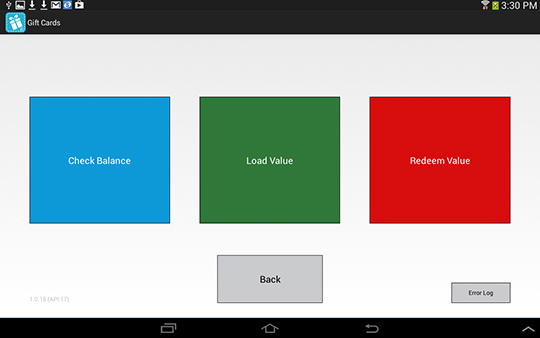 Card Balance Check: When you just need to do a quick card balance lookup for a customer.
Load Value: Allows you to independently add value to promotional cards, issue store credit, make a card balance correction, or add extra bonus value to a card.
Redeem Value: To occasionally reduce card value not connected to a customer purchase.
Built-in QR code reader for worry-free gift card scans.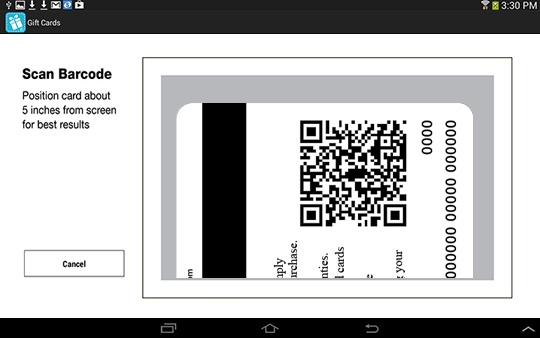 As the credit/debit card world moves to proprietary encrypted swipers and chip readers, it is essential to have a low-cost alternative for gift cards. The QR code is the answer.
The eCard app utilizes Clover's built-in, forward facing camera to quickly and easily scan the QR code.
Plus, our "smart" QR codes let your customers check their card balances with their smartphones.

And the really good news? No transaction fees.
Just one, low, $19.95 flat monthly rate with unlimited transactions and a month to month contract.

Ready to get started?